Our Facebook Marketing Partners
Our business philosophy is to always make clients and their individual needs our top priority. By voluntarily specializing in Facebook advertising, we aim to maximize the potential value of a very specific lever. Therefore, we agree to work collaboratively with partners who offer services that are complementary to ours in order to ensure that all our clients' needs are met.
To this end, we work with trusted partners on many aspects of online marketing, such as their marketing strategies, search engine optimization, Google Ads, building and/or rebuilding websites, etc.
When the client wins, everyone wins.
Facebook Marketing Premium Partner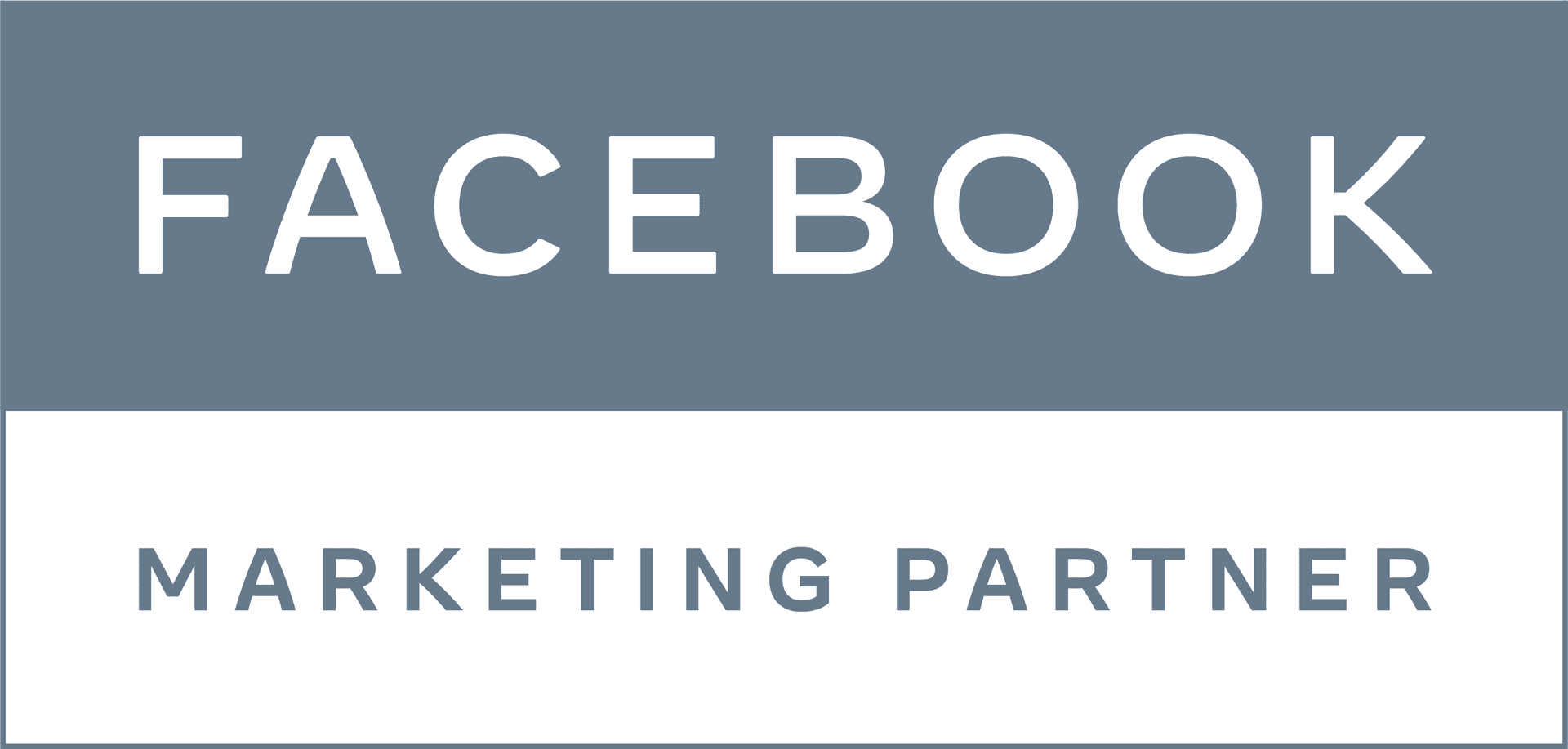 As a Facebook Marketing Premium Partner, we have a direct line of communication with an Agency Partner Manager. Her role is to provide us with the tools and support to help us grow our clients' businesses. She also gives us clearinsights on upcoming Facebook trends and best practices to optimize our campaigns' results.
This partnership comes with many perks, including weekly strategic and creative training sessions with Facebook's staff, account reviews, technical troubleshooting, and more.
Montreal Facebook Ads Summit
With Facebook's collaboration, we organized the first-ever event dedicated to Facebook advertising in Montreal in 2019. With the help of our brilliant and talented agency partners from Facebook Chicago, we invited our clients to a day-long event at Facebook's Montreal office to present the upcoming trends, strategies, and tools to consider on the platform.
J7 Media Webinar In Collaboration With Facebook
In August 2020, we had the opportunity to collaborate with Facebook on a special online event to provide additional value and advice to Facebook marketers in preparation for what is arguably the most important time of the year for eCommerce businesses: Black Friday, Cyber Monday, and Christmas.
Having invested several millions of dollars in Facebook advertising in past years during this period alone, we coupled our practical expertise with our partners' data-driven insights to share high-level, effective, and actionable strategies on how to plan the holiday season during COVID-19.

Once we became pretty effective at helping our clients grow their email list through several Facebook advertising strategies, we naturally wanted to maximize our email marketing efforts by partnering with the best possible email partner. Klaviyo is, indisputably, a leader in the email marketing industry as their platform allows marketers to deliver amazing experiences across email and several other channels.
As a Klaviyo Gold Partner, we have access to partner-specific tools, strategies, inside scoops on their product roadmap, and support for long-term growth. In addition, our email marketing specialists work closely with Klaviyo's team when onboarding new clients, adopting new features and optimizing our accounts' performance on a weekly basis.
Dan Deren
Channel Account Manager
d
an.deren@klaviyo.com
"More leads, more sales, and more customers"
Unbounce's motto as the world's leading high-converting landing page platform fits very nicely with one of our core values at J7 Media: growth.
As one of Canada's fastest-growing tech companies, Unbounce's landing page solution has helped generate over half a billion conversions to date for their customers worldwide. We are very proud to help our customers grow using their high-converting tools.
As for the cherry on top, our creative team has been recognized not once but twice on Unbounce's 34 Best Landing Pages Examples in 2021 (check out #6 and #19 on the list!), sharing the stage with major brands such as Netflix, Amazon, LinkedIn, and DoorDash just to name a few.
E-COMMERCE GROWTH CAPITAL PARTNER

Clearbanc provides growth capital for online businesses. They are an incredible partner to associate with as they offer a fundraising alternative for fast-growing businesses and a special positioning in the e-commerce industry. Clearbanc offers capital from $10,000 up to $10 million to entrepreneurs. Its proprietary AI system connects to a potential client's payment, ad, and e-commerce platforms to analyze their business' financial health and revenue. Clearbanc's AI then reviews the data and automates the diligence process, effectuating a funding decision in potentially a matter of minutes.
At Clearbanc, we have the chance to work directly with a very effective Agency Partner Manager named Chris Vigmond. You can find his contact information below.
Chris Vigmond
Agency Partner Manager
647-267-8706
One of the most important things about Facebook advertising is the ability to trace the results of your advertising campaigns from beginning to end.
At J7 Media, we always strive to offer concrete results and 100% accurate figures to our clients. With that in mind, we have developed a strong partnership with iDimension, the only US-certified Facebook Marketing Partner for Technical Services that is a Google Tag Manager Certified Partner. They deliver the most valuable success signals to Facebook via their Conversions API and allow us to trust the data we communicate to our clients.
If we've all learned one thing over time, it's that it's impossible to be good at everything! Specialization has been key at J7 Media since its inception.
However, we realize that, in order to serve our clients well, it's vital that we are able to refer them to other specialists for their Google Ads and SEO needs. We therefore turned to Rablab, a young and enthusiastic agency quite a bit like ourselves. We've automatically forwarded all complementary client requests to them for almost a year.
Their team includes several web experts who know how to position your website among the best search results.
Trust us, they know what they're doing!

Did you know that most carriers offer a refund on late shipments and unused labels? Buster Fetcher deals with every step of your refund requests and provides actionable data to help improve your shipping strategies. It is a no-brainer when it comes to optimizing your e-commerce operations. Most of our e-commerce clients use their services and they save big bucks each month. Plus, they give you access to all your shipping costs and associated statistics for free. This will help you make better decisions, grow your business and improve customer satisfaction along the way.