Facebook management services
WOULD YOU LIKE TO LOWER YOUR ACQUISITION COST WHILE INCREASING YOUR FACEBOOK ADVERTISING BUDGET?
The biggest mistake that companies make when it comes to Facebook advertising is focusing only on a "hot" audience. This is an audience that is ready to purchase immediately.
However, as illustrated in this diagram of the demand pyramid, only 3% of your potential customers are "ready to purchase" and 7% are "open to purchase, but not actively looking." The vast majority (90%) don't even know that they might need your product/service.
Therefore, concentrating all of your advertising messages on a tiny percentage of your target is not the best strategy.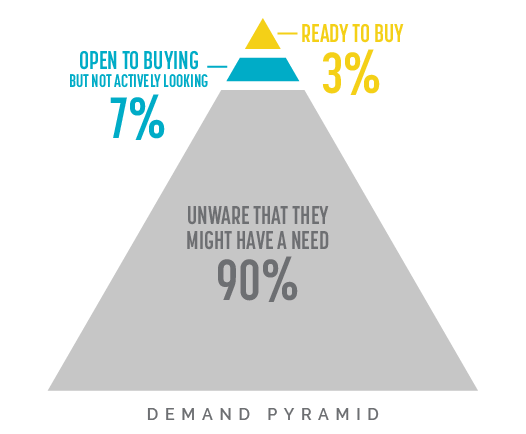 USING FACEBOOK TO ITS FULL POTENTIAL
Facebook advertising has the power to transform the 90% of the potential market that are not ready to purchase customers. This involves varying your messages and adapting them to your customers based on their path in the demand pyramid. Here are a range of messages that a company selling reusable baby diapers could prepare for each stage of their customers' purchase cycle.
01 COUPLES WITHOUT CHILDREN (NO NEED YET)
The primary goal is to reach almost the entire audience, the famous 90% who don't realize that they might need the product. The best way to do this is by connecting the brand to a topic of current interest that speaks to them.
For example, a company selling reusable diapers could focus its message on ecology. Their product doesn't create waste and is therefore environmentally friendly, which resonates with the majority of the population.
Their ads might look like this:
[DO YOU LOVE REUSABLE PRODUCTS?]
Did you know that young parents use 6,500 disposable diapers for each of their babies?
That's 40% of a family's household waste. An enormous amount of waste! That's why we decided to make reusable diapers that are affordable.
Now you can reduce your environmental footprint without paying a fortune.
Plus, when you know that only 20 reusable diapers will take you from birth to potty training, it's an easy decision.
Click here to view our products and collections.
The result is that the childless couple now knows that reusable diapers produce much less waste and that this company sells an affordable solution.
Using the right strategy with J7 Media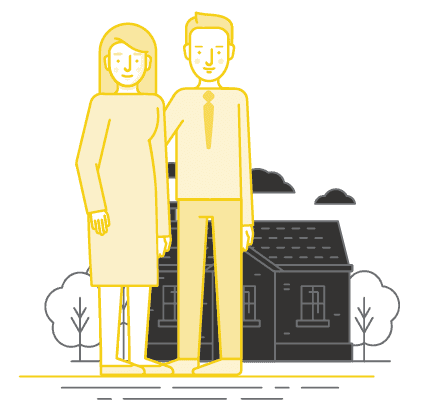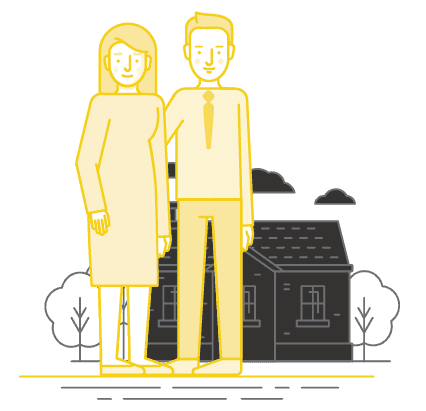 02 COUPLES EXPECTING A CHILD (OPEN TO PURCHASE, BUT NOT ACTIVELY LOOKING)
At this stage, it's important that potential customers know the company and consider it one of the best on the market. A good way to achieve this is by educating the target customers (couples expecting a baby) about the pitfalls to avoid when shopping for your type of product.
Two advertising formats that educate potential customers in a way that's both entertaining and effective are guides and blog posts. Make sure that the content is catchy so the reader will want to read the entire document.
For example, here's a blog post topic that would pique the curiosity of couples expecting a child:
[FUTURE PARENTS]
There are so many different diaper brands sold in Québec. Are you having trouble deciding which one will be best for your baby?
If you're expecting your first baby, deciding which type of diaper to use can be challenging and overwhelming.
Our blog post on diapers can help you make the right choice when your baby arrives.
Click here to read our article - "The 7 types of diapers to avoid and 3 that offer optimal absorption."
Creating this type of content is a great way to give tips and advice that will position the diaper company as an expert in the eyes of its target client base. A great way to gain a competitive edge!
Now potential customers will find out which products to avoid when shopping for diapers. They'll also hold this particular company in high regard, and remember how it helped guide them.
Using the right strategy with J7 Media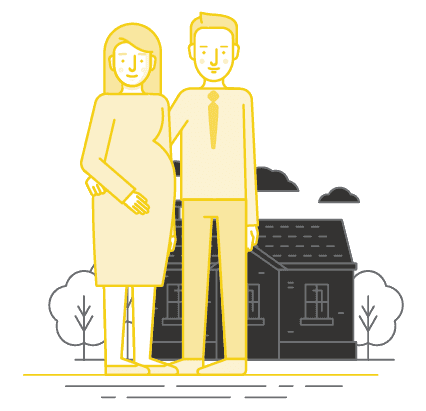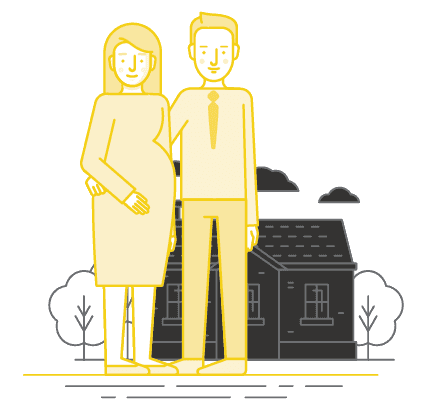 03 NEW PARENTS (READY TO PURCHASE)
Lastly, the diaper company needs to speak to people who already buy this type of product. Since the customer base is "ready to purchase," the company can use direct advertising messages.
The company's goal is to convince potential customers to choose its product over another. Testimonials from satisfied customers that address a common need within the target market, and offering an "irresistible" offer are two of the techniques that work best for our own clients at J7 Media.
Here are two examples of advertisements the company could use:
*IMPORTANT: These ads are only for people who have visited the website and are familiar with the diaper company.
[YOUNG PARENTS OF QUÉBEC]
Moms and dads will find our reusable diapers easy to use, and they're 2X more absorbent than other diapers on the market.
But don't just take our word for it! Find out what a satisfied customer has to say:
"I love them! I'm on my second order! The diapers don't leak, even at night. They're super absorbent! High-quality, well-made products. Fast delivery and excellent value! I highly recommend them!" - Julie Dupuis
Click here to place your order.
This Friday, March 22, lovers of reusable products can take advantage of incredible discounts on everything in stock.
Reusable diapers, training pants, diaper bags, etc. Everything is at half price! To save big on your favourite reusable products, visit our website now.
At this stage, potential customers become real customers because they believe that this product is the best for their baby.
Using the right strategy with J7 Media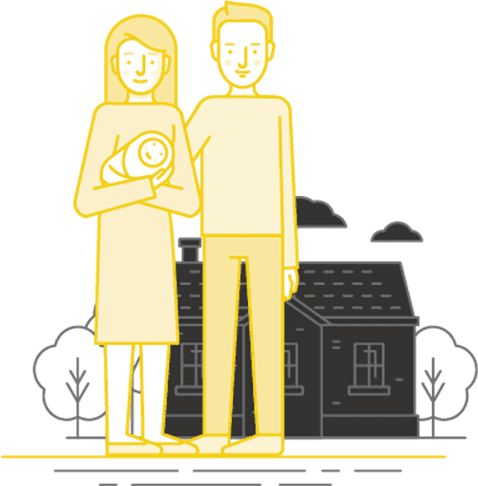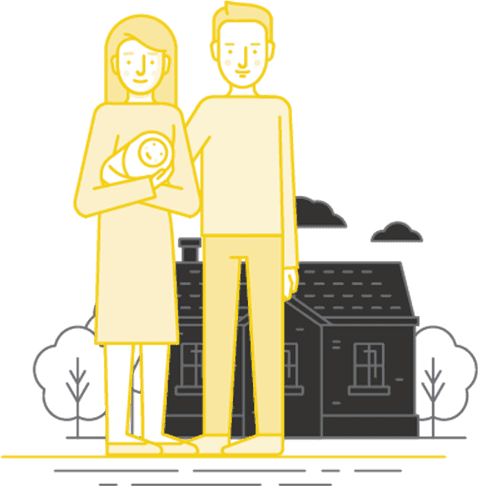 Using this progressive technique, you will convert the silent majority and accelerate your company's growth.
AT J7 MEDIA, WE CALL THIS HYPERGROWTH.
The 5 criterias evaluated in Facebook analysis
01
The traceability of your campaigns is the most important aspect of Facebook advertising. It ensures that Pixel is properly installed and your events are correctly triggered, and you can rely on your Google Analytics data when making smart budgetary decisions.
02
The goals of your campaigns, as well as the distribution and frequency of your ads, will be analyzed to ensure that you're following the advertising practices recommended by Facebook. A Facebook ad that isn't properly programmed can prove costly.
03
The audiences you've used so far will be examined to see if they align with your sales goals and are optimized for each step of the
04
The editorial content and visuals in your ads will be evaluated to ensure that you're quickly capturing the attention of potential customers. Certain words and ad formats are more conducive to boosting engagement and clicks on Facebook.
05
We will also track where your prospects are redirected once they've clicked on your ads. We want to know if your landing pages are adapted to the advertised products or services, and if they've been optimized to generate maximum sales.
WHY HIRE A FACEBOOK ADS AGENCY TO DO THIS?
You can decide to create your ads in-house, but there is a long list of steps you'll have to follow:
Segment the stages of the purchase cycle
Adapt your messages
Increase your budget
Define your audiences
Analyze ads
Visit competitors' Facebook pages
Find different lines of communication
Write your ad content
Create eye-catching visuals
Shoot video clips
Install Facebook Pixel on your website
Make sure your settings are correct
Track your sales
Choose your campaign goals
Analyze your ad results
Create similar audiences
Retargeting
Build dedicated sales pages
Set up sales funnels
Optimize your ads
Build an email sequence
And much more.
RESULTS ACHIEVED IN JUST 60 DAYS
"Since we started working with J7, they increased our conversions by 300% while reducing our acquisition cost by 42%." – Michael Lampel, President of Insurance for Children and founder of Child Plan